Spine injuries are some of the most severe, and those who suffer from them can experience pain, loss of mobility, and more. Unfortunately, not everyone recognizes the serious nature involved. We offer an infographic to help individuals recognize what damages may have been sustained.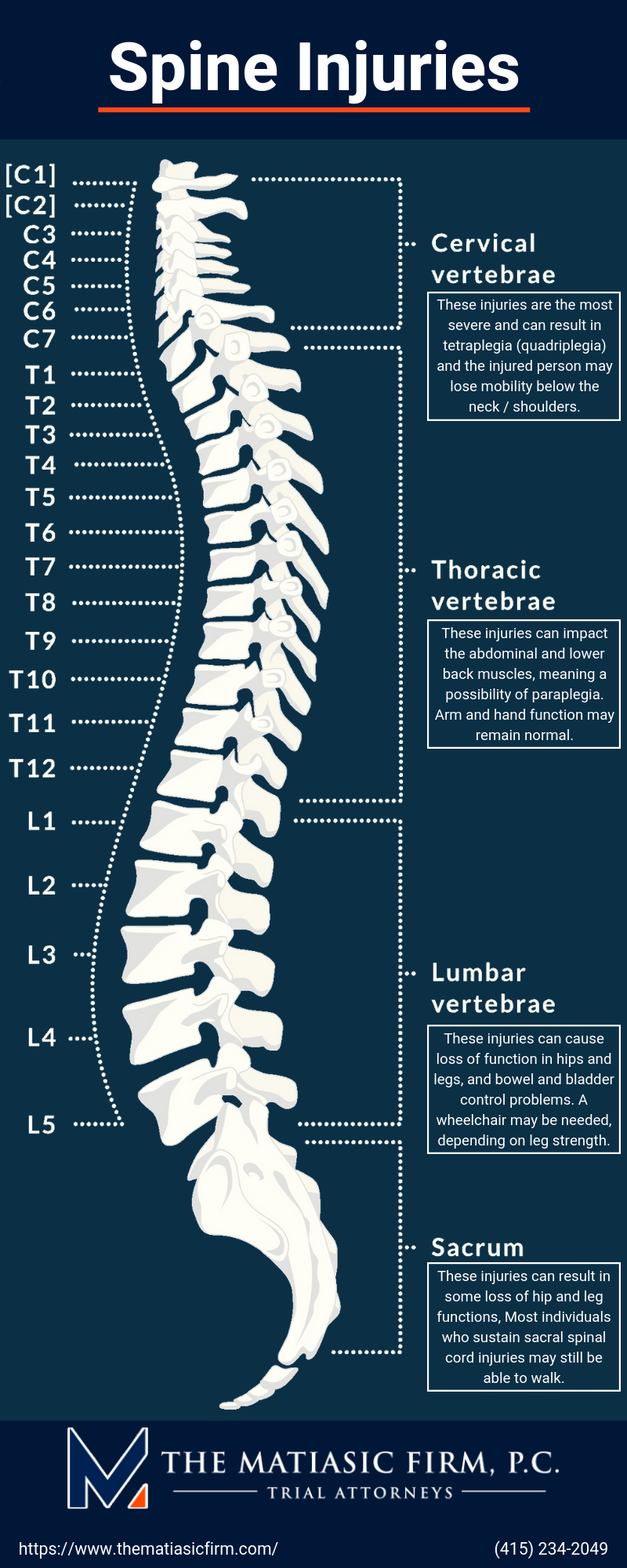 At The Matiasic Firm, we work hard to help victims of serious and catastrophic injuries pursue compensation to cover the exorbitant expenses associated with the damages. Our San Francisco spinal cord injury attorneys are on your side every step of the way.
If you've been injured, call our firm today: (415) 858-6692.